My Year in Review 2021 - Journey, Opportunities, Accomplishments, Lessons Learned
A summary of my achievements, various opportunities, important lessons I learned, and what I look forward to doing in 2022.
Hey there! I'm Devansu Yadav, a junior year CS Engineering undergraduate studying at the University Of Mumbai, India.
2021 has been a breakthrough year for me where I got to connect with a lot of amazing folks within various communities, got some really nice opportunities, and was full of learnings! From joining amazing communities😍 to getting my first opportunity in Tech, this year has been quite a journey and I would like to share it with you as I look forward to 2022 🚀 and introspect all the stuff I did last year!
Got started with contributing to Open Source
One of the best things I did this year was to get started contributing to some Open Source projects and participating in Open Source programs like GirlScript Summer Of Code!
I started contributing to organizations like CheckStyle and got to learn quite a lot about various technologies and tools like Maven, testing frameworks like JUnit. I learned about automated testing using CI/CD and DevOps pipelines integrated using Github Actions and Azure DevOps.
I have documented my experiences contributing to this project in my blog post - My experience so far contributing to CheckStyle
I also made my first contribution to a Microsoft Open Source Project and I'm really looking forward to exploring various projects within Azure and other Open Source tools built by Microsoft! 🚀
Although I would admit that I wasn't very consistent with my contributions to Open Source, I still got to learn a lot of stuff that I wouldn't have, had I not explored these amazing Open Source projects. This is something I'm looking to reflect upon this year and keep contributing as much as I can to Open Source since this is something that I really love doing as Open Source gives you the opportunity to contribute code that can be used by a lot of people in the world!
Became a part of a Global Student Community
I got selected as a Microsoft Learn Student Ambassador at the beginning of 2021 and became a part of an amazing Global Student Community by Microsoft! This was one of the best things that happened to me last year as I got to network with a lot of amazing folks within the community, made so many new friends, collaborated together on projects, events, and a lot of fun activities! 🔥
I got introduced to various Microsoft technologies through global Microsoft Events like Microsoft Ignite and Microsoft Build, and Microsoft Learn.
I also hosted and conducted my first ever Technical event in the community -
I actively contributed and supported a lot of new folks within the community whether it was for conducting any events or solving any issues related to Tech.
I got incredible opportunities through the community to mentor students during two of the largest Global Hackathons like the Microsoft Student Hackathon 2021 and the University of California, Berkeley's CalHacks hackathon with Cloud Advocates from Microsoft!
I also collaborated on amazing projects during hackathons and the Microsoft Imagine Cup competition with my awesome fellow Student Ambassadors! 🙌
Won my First Hackathon
I won a prize for the first time at a hackathon during the MLH PreHackstoric Hacks hackathon! 🚀 Our team worked on a really fun project which was related to learning about Dinosaurs from different periods using an interactive Web App. You can check out our project on Devpost.
Got my First opportunity in Tech
I got my first internship opportunity as a Software Engineer last year at a startup and it's been a great learning journey so far working with BackEnd technologies like Nodejs, TypeScript, Microsoft Azure, and Azure DevOps.
Wrapping up
Life lessons learned in 2021
Consistent efforts >> occasional efforts: All the stuff I achieved this year was mainly through my consistent efforts to learn, build and share my knowledge. Being a part of a community really helped me to be consistent and accountable at the same time motivated to keep pushing myself further. Joining a Tech community was the best thing I did last year.

Collaboration >> competition: Contributing to Open Source taught me to value the power of collaborations and helped me shape my mindset that it's better to grow together as compared to individual growth. We grow faster this way and you also build real connections with folks in the community.

Rejections -> Acceptance: Rejections are a part of your journey. I have had a number of rejections last year but I learned that these rejections can help me become a better Developer by focussing on what went wrong and how I can improve on my mistakes. Your rejections will eventually turn into better opportunities if you focus on becoming better and learning stuff consistently.

Learning By Building: I started enjoying learning about all the stuff in Tech when I actually started adopting this technique. What worked for me was that I focussed more on building stuff like projects, contributing to projects, and kept learning as a side outcome of this process. This helped me build my skills in a way that I can now learn any new technology without feeling overwhelmed.

Effective communication is Key: I learned that no matter how good you are at communicating, it is quite crucial to communicate clearly and clarify things if you don't understand something rather than assuming anything. Being a part of communities helped me communicate with a lot of people and I learned to communicate efficiently, and I'm still learning and improving on it.
What I look forward to doing this year
With 2021 being a great year for me, I look forward to doing a lot of stuff this year and at the same time being content with all that I have achieved.
Learn, learn and learn but also build a lot of useful projects alongside.
Being even more active within the community and continuing to share my knowledge with all of you!
Give my first talk at a Tech conference.
Keep participating in hackathons and win some of them as well :)
Participate in an in-person Tech Conference / Summit.
Keep contributing to Open Source projects and help folks to get started (Open Source FTW 🚀).
Networking with more people and learning about their journey
Explore other domains in Tech like Blockchain, IoT, DevOps.
Writing and sharing lots of useful Technical content.
Visit the UK to watch a Premier League football match live and visit other beautiful places.
I know the list is overwhelmingly long but I hope that I can at least give back as much as I can to the community along with my personal growth 😊
Thank you so much for reading about my journey so far! 🙌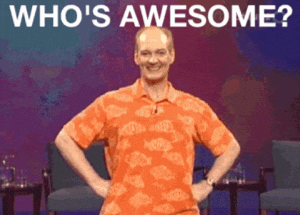 Feel free to reach out to me:
Twitter
Linkedin
GitHub
You can also reach out to me over mail: devansuyadav@gmail.com